Richard III: 'The car park king'
Last updated Tue 5 Mar 2013
And Finally
University of Leicester
Richard III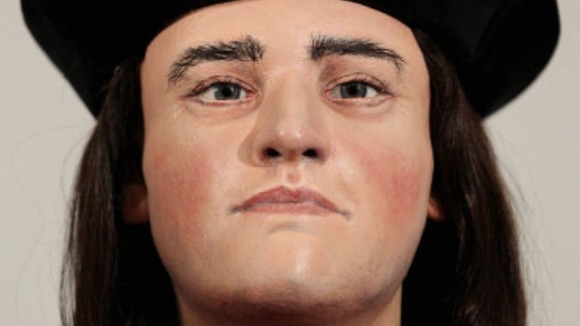 Psychologists at the University of Leicester say that depictions of the former king as a psychopath are unfounded.
They say they hoped to "flesh out the bones" to get to the character of the man that was found in a car park in Leicester.
Professor Mark Lansdale, head of the University's School of Psychology, and forensic psychologist Dr Julian Boon examined the depiction that King Richard was a murderous psychopath.
They found few signs of the traits psychologists would use to identify psychopaths today. However, they believe the monarch did have a common psychological syndrome known as an intolerance to uncertainty which may have manifested in 'control freak' tendencies.
"This syndrome is associated with a need to seek security following an insecure childhood, as Richard had."
"We believe this is an interesting perspective on Richard's character."
Professor Lansdale.