I
During Thaksin's time as PM, he directly or indirectly oversaw incidents where hundreds of young men were extra-judicially killed.
There were the still uninvestigated deaths of hundreds in his "War on Drugs".
Also, there was the incident in which dozens of young men died while in army custody at Tak Bai.
Not surprisingly, no top brass, nor the top executive himself, faced any disciplinary action.
After Thaksin was ousted, there were the red riots in Pattaya and Bangkok in 2009, and the larger red-shirt problems in Bangkok the following year. All of which were at least partly funded and orchestrated by Thaksin
The messy commandeering of Bangkok for two months in the spring of 2010 resulted in much damage and deaths.
Has Thaksin ever taken responsibility or asked forgiveness for those destructive events that he spawned?
If he is implicated in such events and is incapable of admitting any role, then that speaks volumes about the psychology of such a man.
I won't trot out the well-known historical names that fit with that sort of mindset, but instead will let the readers of this letter fill in the blanks.
Kip Keino
Ban Nam Lat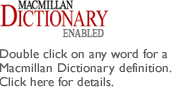 Latest stories in this category
Getting past the name: How to learn about Myanmar and its..
With the ASEAN Economic Community (AEC) on the..
Thailand's entrepreneurs in China
Some reflections on the dilemma in South China Sea
We Recommend
The trade in sex and bodies
A TV documentary on trafficking in Thailand delves..
Fake document got Abhisit his military job,..
Foreign inmate boasts of drug activity in Bang..
Comments conditions
Users are solely responsible for their comments.We reserve the right to remove any comment and revoke posting rights for any reason withou prior notice.